GRface
Regular price
$59.00
Sale price
$24.99
Unit price
per
Sale
Sold out
IS YOUR FACE CLEAN?
Contrary to popular belief, you can't close or open your pores. But, what you can do is give them a good old deep cleanse. Because with skin aggressors like pollution and daily grime doing their best to fill your pores with dirt and bacteria, blackheads can seem inevitable. Thankfully, there's a cleanser for that.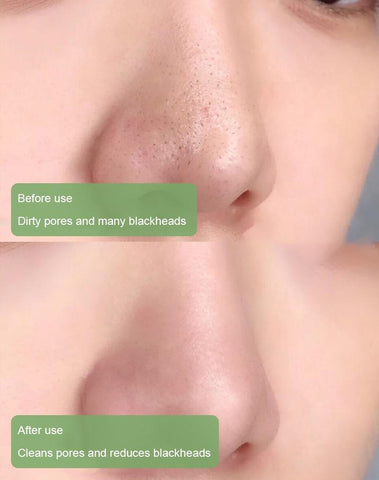 For centuries, green tea has been celebrated for its health and beauty benefits, and now, the Green Tea Deep Cleanse Mask has brought those benefits to a new level. Designed to purify and rejuvenate the skin, this luxurious mask offers a gentle cleansing experience.
Featuring all-natural ingredients, including green tea extract, known for its high antioxidant content, this mask works to remove dirt, oil, and other impurities from your skin, leaving it soft and refreshed. The Green Tea Deep Cleanse Mask is suitable for all skin types, so you can enjoy its benefits without worrying about any adverse reactions.
Using the mask is easy - simply apply it to your face, let it sit for 10-15 minutes, and rinse it off with warm water. The result is a cleaner, clearer, and smoother complexion that will leave you feeling revitalized.
In summary, the Green Tea Deep Cleanse Mask is a must-have product for anyone looking to bring out the best in their skin. Regardless of your skin type, it provides a gentle cleansing experience and a refreshed complexion. Don't miss out on this luxurious and effective product - get your Green Tea Deep Cleanse Mask today!
Quoted from Healthline.com
"With its antioxidant, anti-inflammatory, and antimicrobial properties, a green tea face mask can help benefit your skin in a variety of ways.
Not only can it protect your skin from premature aging, UV damage, redness, and irritation, but it also has the ability to fight off bacteria that can lead to acne breakouts.
Making your own green tea face mask is easy to do, and doesn't require many ingredients. If you'd prefer a premade product, you can find a variety of green tea face masks online or at your local drugstore.
If you're unsure whether a green tea face is right for your skin, speak to your doctor or dermatologist before using one." If you do not following these directions the product might not work as shown in the advertisement. 
Before and After results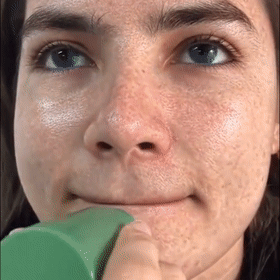 MAIN FEATURES
Natural Ingredients
The Green Tea Solid cleansing face contains green tea extract, which can effectively clean the skin pores, deeply clean up skin dirt, adjust the skin's water and oil balance, replenish skin moisture, and nourish the skin.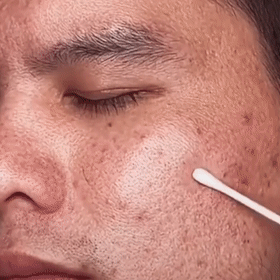 Moisturizing
Effectively reduce blackheads, control oil, improve facial fullness, and Keep beautiful skin.
Easy To Use
Just wash your face, apply mud to your face or body, leave it for about 10 mins, then wash off. The texture is fine and smooth, easy to spread, and easy to use.
Easy To Carry
The product adopts the design of a rotating head, which is more convenient to use and not easy to dirty hands. Pretty and small, easy to carry.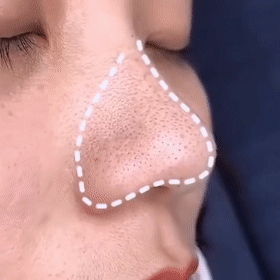 USING METHODS

1. Spin out the paste and apply it to the face.
2. Apply evenly to the face and leave it on for about 10 minutes.
3. After it dries, rinse with water.
NOTES

Use green tea cleansing solid mask interval time:
Oily skin: Recommended use interval is 2-3 times a week.
Dry skin: Recommended use interval is 1-2 times a week.
Mixed skin: It is recommended to use 2-3 times a week for the T zone and 1-2 times a week for the U zone.
Normal skin: once a week is recommended.


Share
View full details